Sapa Trip

Quy Ho Pass, Lao Cai Province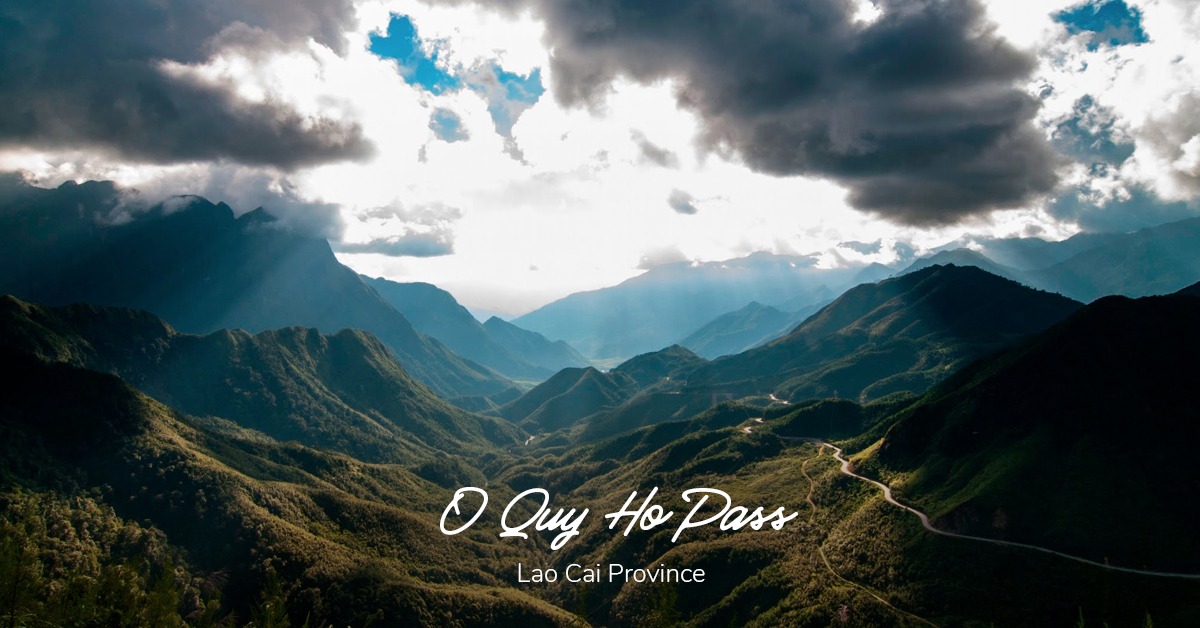 At the height of 2,073m above sea level is a wild pass named O Quy Ho. It encompasses the foot of Hoang Lien Son mountain range with thin layers of clouds so that it is named "Cloud Pass" also.
Located on 4D National Road, O Quy Ho connects two important provinces Lao Cai and Lai Chau. With total length of 30 km, this is one of the longest and most extremely rough passes of Northern Vietnam. It is awarded as the King of Northwest Passes.
Now O Quy Ho is well-upgraded to become one of popular main road. If you would like visit Lai Chau province from Hanoi, you could get on the train to Lao Cai then transferred by couch on O Quy Ho.
Khau Pha Pass, Yen Bai Province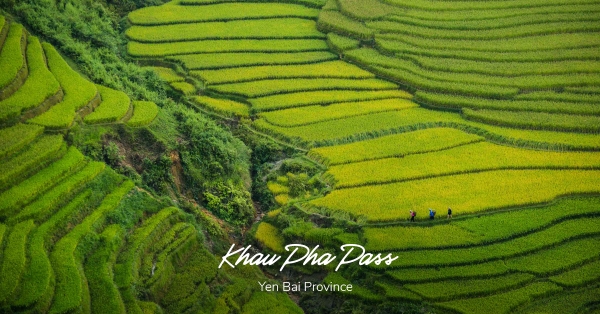 This ranks the second position on top 4 of marvelous passes in the North. It prolongs through lots of famous attractions, especially the Mu Cang Chai tribes, high 1200m to 1500m above the sea level. Enjoying tremendous natural space where the yellow terrace fields on September or October are ready to be harvested on this pass will be the most desiring wishes of backpackers.
Two third of this pass is more than bumpy with lots of gravel so you should watch out!
Pha Din Pass, Dien Bien Province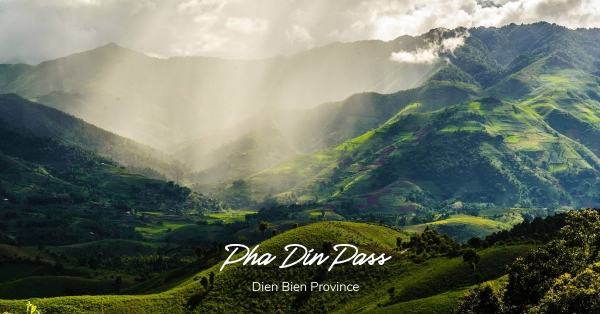 This pass remarked its name on the resistance to french colonialism invasion in the past. Based on No.6 National Road, it is the border of Son La Province and historic Dien Bien province with total length of 44 km. Its terrain is full of obstacles and difficulties, when one side is cliffs, the other is deep abysses. With the average slope of 8-10%, this tortuous road has 8 dangerous turns, besides lots of A-bend and Z bend. It is very hard to travel in rainy season.
Halfway up this pass is often covered by thick layers of clouds while there are a few tiny villages and houses on the foot. Standing at the highest point of the slope, tourist can see the green Muong Quai valley extending to the end of horizon.
Ma Pi Leng Pass, Ha Giang Province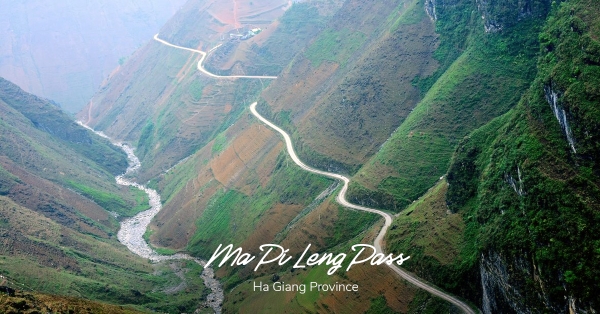 Being known as one of top 4 most dangerous spectacular passes in Vietnam, 20-kilometer length of Ma Pi Leng Pass is to approach a 2000-meter height of a mountain in Dong Van Plateau. This pass cuddles a trail named Happiness which connects Ha Giang City, Dong Van Town and Meo Vac Town.
The Happiness way was being constructed in 6 years (1959-1965) by thousands of young volunteers from 16 different peoples while some of them was bravery working on cliffs in 11 months for completion of Ma Pi Leng Pass. There is a rest stop for tourists to enjoy the incredible sight views and a road board to record the important paths of this building.
Vietnamese People overcame difficulties from nature and poverty to clear forests and mountains so that the trails could be developed for traveling. Let's come, and enjoy, and be admired in front of natural beauty.