A new cloth was put on this road as some old sections of brick walls turns into nice pictures.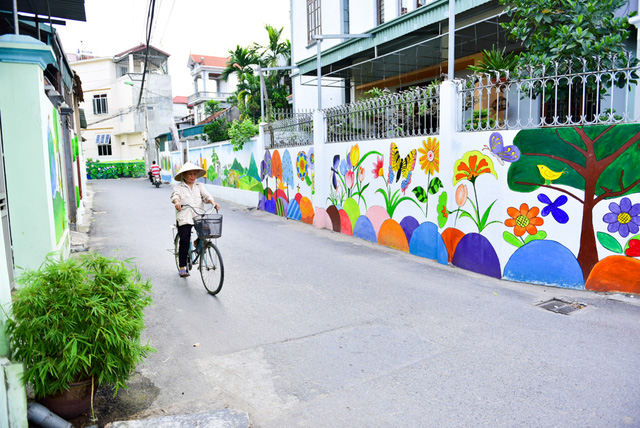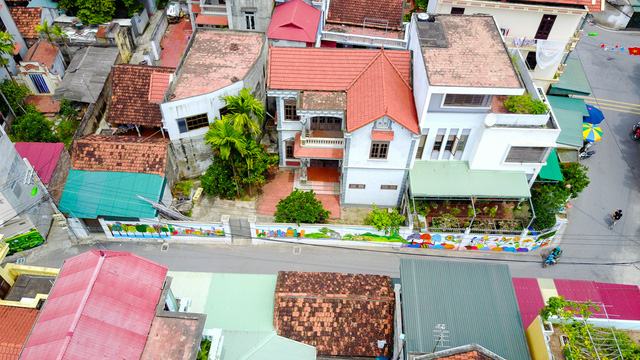 This 200-meter painted wall is a creative idea to improve appearance of rural area.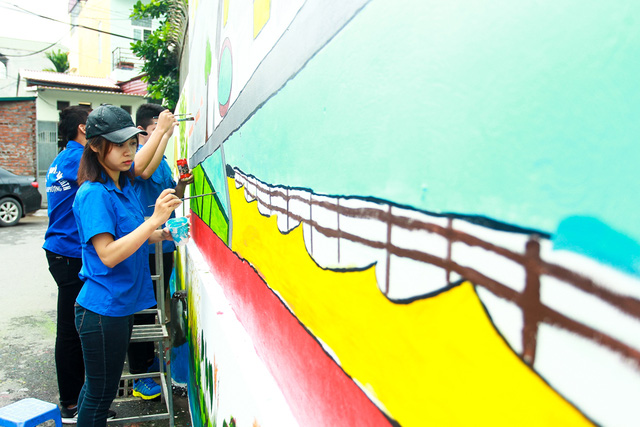 This painting was made by local Association of Youth with young volunteers in a month.
The cost was VND 20 million, sponsored by Steering Committee of building New Rural of Dan Phuong Ward.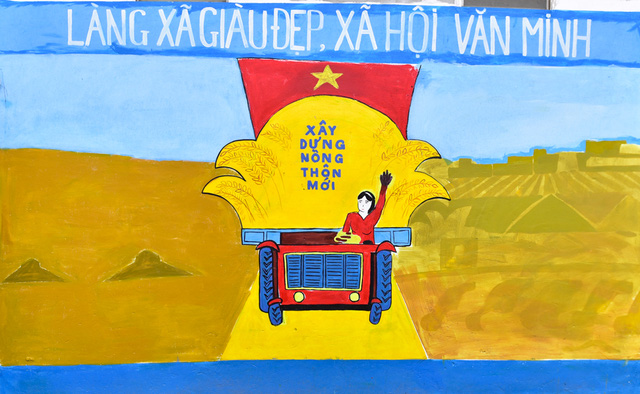 What was new rural building? Here was the answer.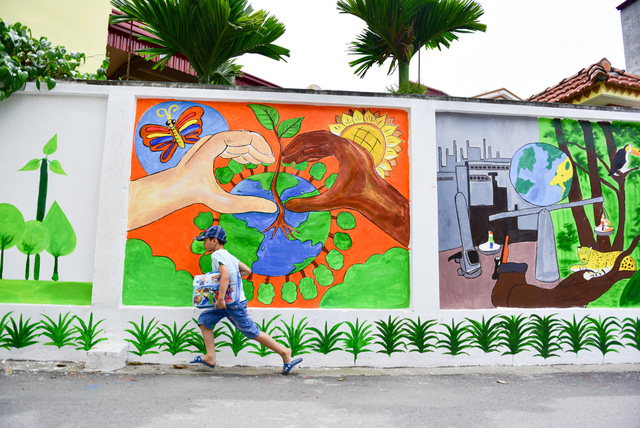 Mrs. Nguyen Thi Xuan, the leader of local Association of Women, said that these painting is a part of guideline "Flower on roads, Number on houses", for purpose of new local rural in progress.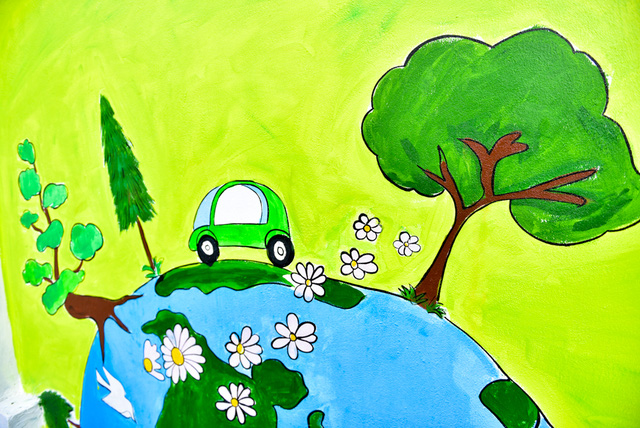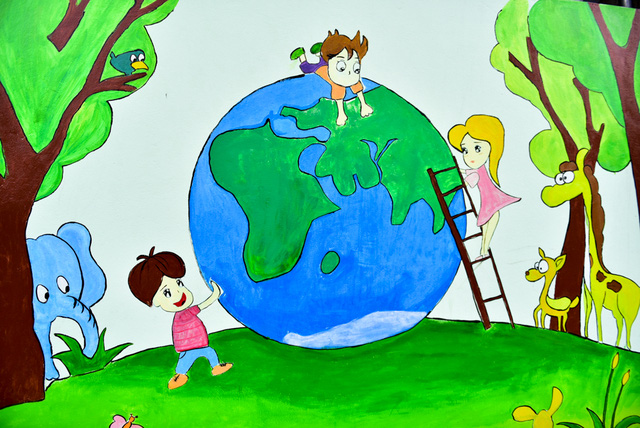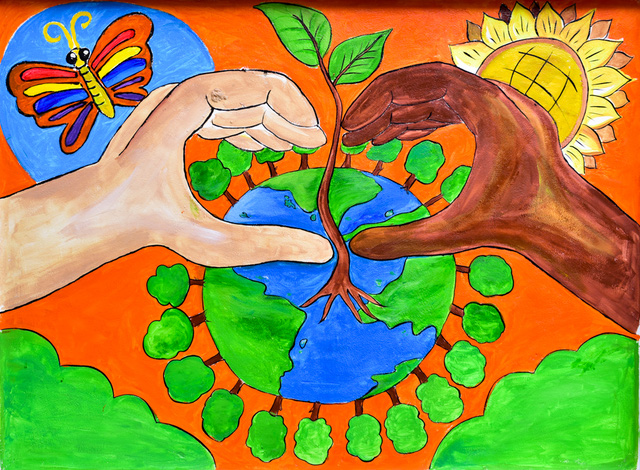 Topic of green earth were illustrated on both sides of local walls. Lots of ideas of world peace and environment were demonstrated by youth's talents.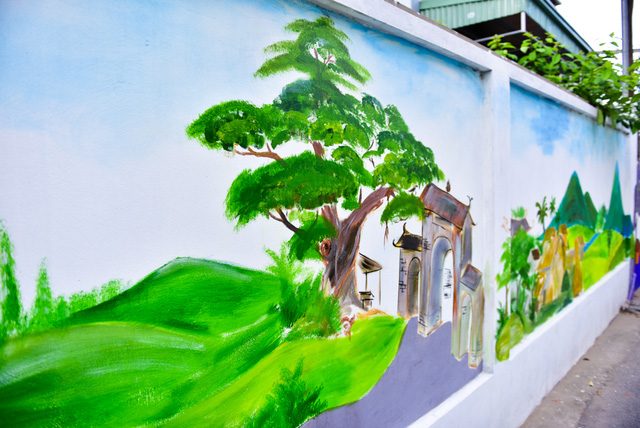 An ancient village to remember.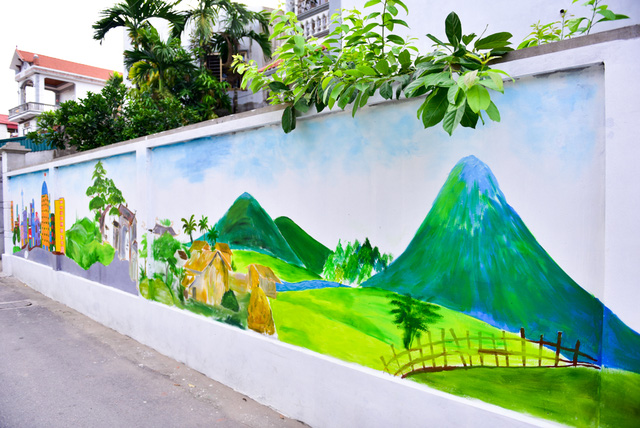 This picturesque way is a proud of locals, shared Mrs. Xuan. From the rough and variegated walls with lots of advertising leaflets, here they have been becoming beautiful fresh faces. This painting activity can be expanded to keep changing the positive appearance of rural areas.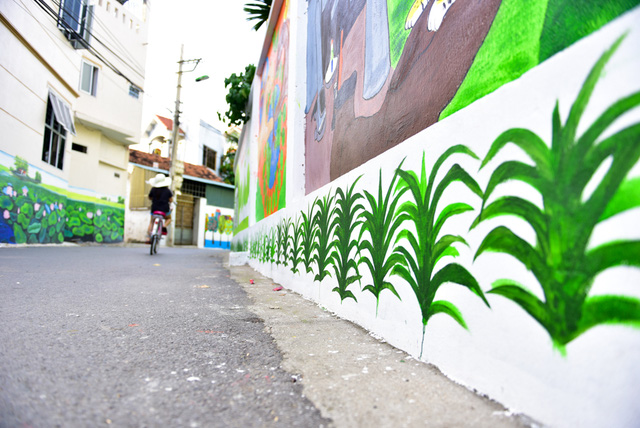 It's said that villagers raised their awareness of keeping hygiene and cleanliness since having this stunning wall. Streets are always clear and no garbage to be seen.