Lots of travellers pay attentions on natural beauty, history, people or manmade masterpieces when visiting abroad. Everyone wishes to witness the culture and describe it in a wrd if possible. However, from time to time, traditional culture may be faded because of modern lifestyle. Therefore, artistic performances are born as an interesting way to enjoy a culture of a nation.
If you think those performances are boring, you get wrong! Enjoy them at least once, to know that they are extremely interesting and spectacular with complicated combination of nature, light, digital sounds and human. More importantly, the show content is guaranteed to reflect typical culture of a land in around 1 hour. Those shows are made to preserve and promote culture to international friends, also contribute a revenue for locals.
Note them down now:
Siam Niramit – Dreams of Thais.
​
This is the most famous Thai show that is listed in must-see show in the world. It is taken place in Ratchada Opera House with capacity of 200 people. Siam Niramit is also a proud of Thais in front of thousands of other different cultural identities. The content recreates Siam atmosphere which existed more than 700 years, from the time of building nations so far.
It has three main parts "Jouney back to history", "Journey in spiritual life: Imagination" and "Jouneys to colorful festivals". Siam Niramit's stage gets the world records as the highest one when up to 11.95 meters, which summaries Thais' lands with cultural stories in more than 80 minutes, performed by 100 dancers and 500 costumes.
Ratchada Opera House has capacity of around 2000 people but all shows has tickets sold out. Its stage arrangement with screening techniques and light and sound investments. Never miss it!
Song Dynasty Cultural Show in Songchen, Hangzhou and Liu San Jie Impression Light Show in Yangshuo – China
​
Regrading the director Zhang Yimou, we cannot stop mentioning his two on-top stage products with complicated performing and rich in arts "Song Dynasty Cultural Show" and "Liu San Jie Impression Light Show".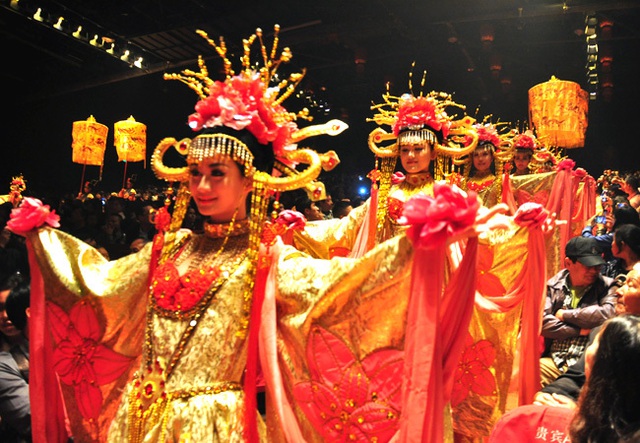 1 hour with "Song Dynasty Cultural Show" takes your time back to China one thousand year ago with well-known history stories. Not simply dancing, performers are being a part of nature with light and sound, also 3D images effects. They recreate anecdotes that you have heard through TV or read novels, by locals in Hangzhou. People here practice together for months for this wonderful work of love and history of land.
The second show "Liu San Jie Impression" is based on true story, talks about a local girl of Choang minority, honored as a Woman God. There is a film also about this in 1960s, but the performance in reality, under the potential hands of Zhang Yimou, seems to bring different shades.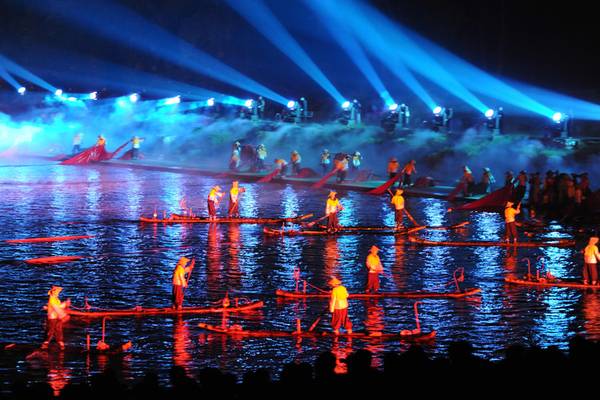 This show is taken place right in Ly River with majestic mountain range. The most impressive thing is the stage which is the surface of the river, contributes perfectly the harmony of local farmers and nature, and also creates the artistry for this show.
600 farmers and fish men have practiced with each other every night to perform this masterpiece in nearly 10 years. This show is one of the highlight attracting thousands of tourists to come and enjoy yearly.
Devdan in Bali, Indonesia
​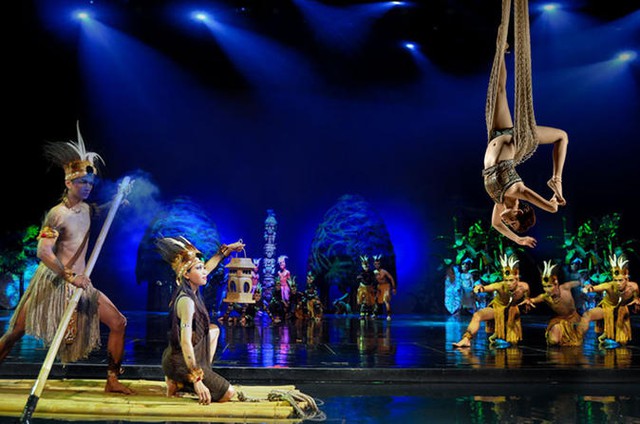 This Bali's unique and famous show means the good treatments of Gods. Taken place in Bali Nusa Dua with capacity of 700 seats, this story is leaded by two tourists discovering magical treasure when crossing by Indonesian islands. Performances in Devdan show have the marvelous combination of sound, light, fire, water, smoke and different effects in 90 minutes. Rich in culture and tradition, this show is exciting and bustle with eye-catching performance that you never forget when in Bali.
Miso show – South Korea
​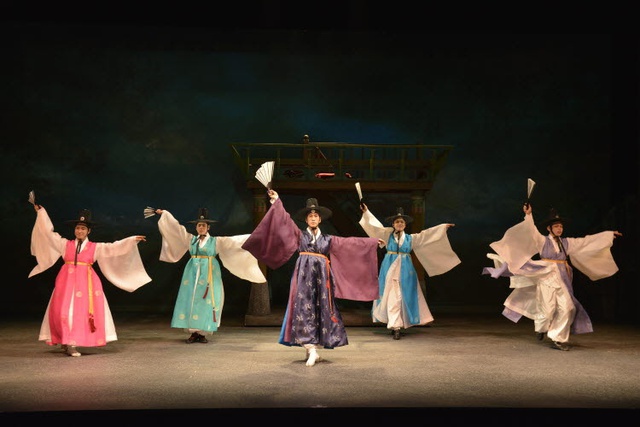 This is special show that Korean people will strongly recommend you as a proud share. This top-north show converges the most Korean beauty and quintessence in traditional songs and dances, rebuilding old tales and traditional games with music.
The Quintessence of Tonkin – Vietnam
With the purpose of diversifying activities for tourists when visiting Vietnam, especially Hanoi, "The Quintessence of Tonkin" is born as a new wind, a new step in delivering the culture and art to international friends.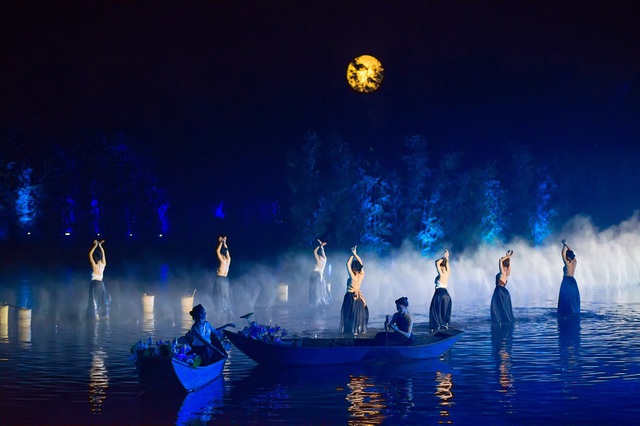 4.300 meters with capacity of more than 2500 audiences are one of impressive things of this outdoor stage. This show is located in Baara Land Entertaining Complex where the beauty of mountain and rivers are poetic. Poem – Song – Music – Art are main themes and contents of this show, together with the outstanding customs and festivals are rebuilt to reflect the unique culture of Northern Vietnam.
Additionally, there is a huge investment in setting, light and music, also other effects like 3D mapping to support for complex performances. One of pointy things is emergence of a temple on the water stage, in the middle of the lake, with the faded beauty that satisfies your eyes.
Traditional culture and history proud are given as the main purpose of show; Quintessence of Tonkin uses music and dance performed by locals. They have lived there, understood their lands more than anyone, contribute spiritual values to show. This show means a lot with them, not only the revenue improvement, but also revealing other aspect of their talent: being a performer.
This interesting show will be a new attraction for every tourist visiting Hanoi, also a beautiful tourism product to promote the image of Vietnam next years. List them right now your bucket list and contact us for best price treatment this spring 2018 here: www.vietnamtravelconsultant.com